For more than 10 years, all films, which consist of smoking scenes, are required to play an anti-smoking public service ad. During shots of tobacco consumption, a no-smoking ticker is also required to be mentioned. The anti-smoking ads kept changing as the years passed. Since Independence Day 2018, an ad starring Akshay Kumar, where he persuades a man named Nandu to quit smoking for the betterment of his and his wife's health, has been made compulsory. The ad has been watched so many times by viewers for years that many moviegoers have now memorized the dialogues. Many have even questioned the futility of such health spots. But the authorities are in no mood to make any changes in this regard and also, and it's also now played when films are aired on TV.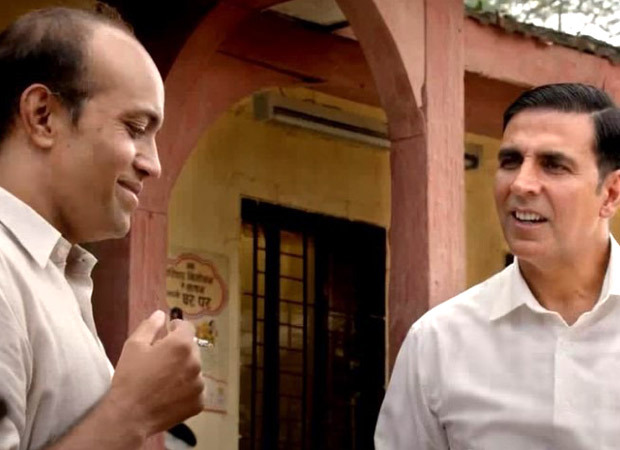 And now, it seems like Akshay Kumar's Nandu ad and other health spots might also be played during web shows and web series. As per The Times of India report on January 10, 2023, the ministry of health is consulting the ministry of information and broadcasting and other stakeholders that a notification should be issued to streaming giants like Netflix, Amazon Prime, Disney+ Hotstar etc. that their shows and content need to carry anti-tobacco warning messages and ads. As per this report, the discussions are in the advanced stages.
In August 2022, Sujeet Kumar, Biju Janata Dal (BJD) party member and MP from Odisha, introduced a private member bill in Rajya Sabha to curb the harmful consequences of tobacco consumption. In December 2022, he raised the issue of 'unregulated and unrestrained' advertisement of tobacco and cigarette products on OTT platforms. He reasoned that in the absence of regulation, these platforms 'have become a haven for the advertisement of cigarettes and tobacco products'. He also informed the house that 40% of non-communicable diseases including cancers, cardiovascular diseases, lung disorders etc. occur due to tobacco consumption.
Sujeet Kumar also revealed that as per a study, young people between the 15-34 age groups spend an average of 70 minutes a day viewing content on OTT. He reasoned, "Now it is basic common sense that the rules which apply to TV and movies should also apply to OTT platforms. When we have stringent regulations guiding the advertisements of tobacco and cigarette products in movies and television, why is the same standard not applicable to OTT platforms?"
As per the rules in effect since 2012, all films shown in theatres and TV channels are supposed to display a static anti-smoking message at the bottom of the screen during the period of display of the tobacco products or their use in the film. The anti-tobacco public service ad, which is supposed to be played at the beginning and middle of the film, should be of a minimum of thirty seconds duration each.
For Hindi films, Akshay Kumar's anti-smoking ad is played at the beginning of the film. And usually, two videos about the harmful effects of smoking are played before the beginning of the second half.
Also Read: Akshay Kumar extends monetary help to 25-year-old Delhi girl; donates Rs 15 lakh for her heart transplant